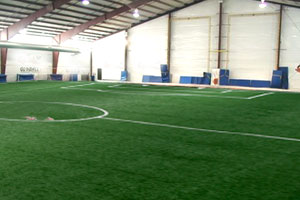 Our Indoor Facility at Mitchel Athletic Complex is available for rentals at selected times depending on availability. Our climate-controlled multi-purpose indoor facility is ideal for soccer or lacrosse practice and also provides perfect conditions for your customized corporate event.
Mitchel Athletic Complex
1 Charles Lindbergh Blvd.
Garden City, NY 11530
Tel: 516-622-3900
Click here for Map & Directions
*Please be sure to include dates, times, locations, activities, and the approximate space needed for all rental inquiries.