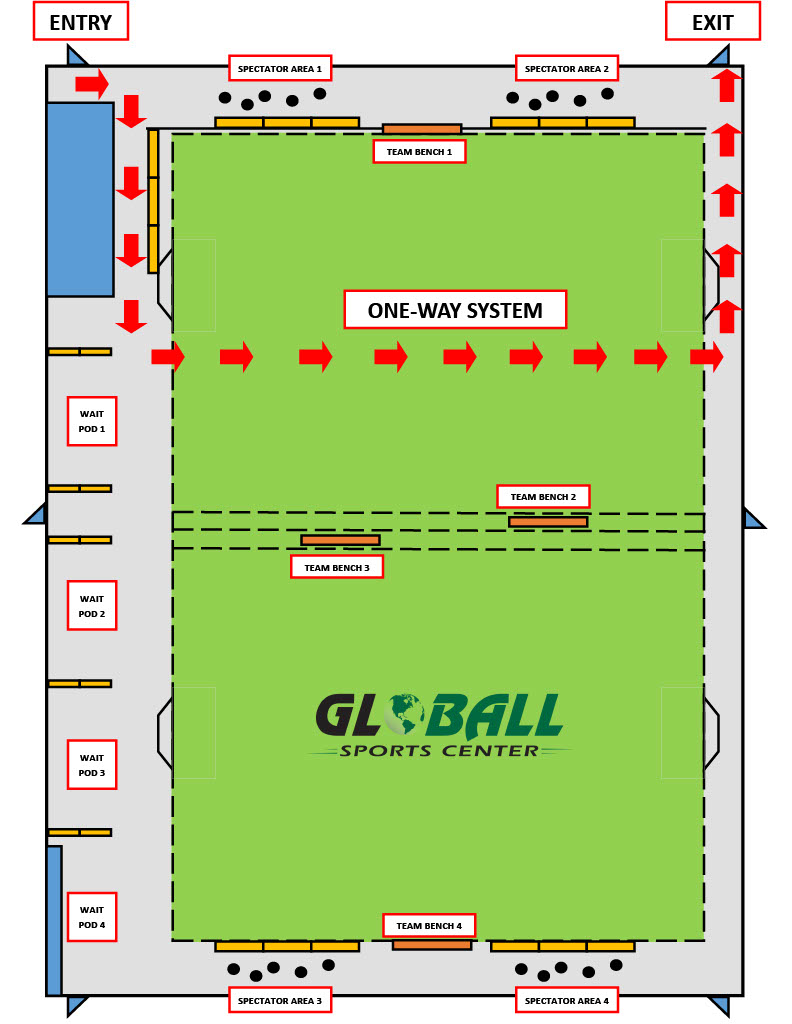 COVID-19 Protocols:
Globall Sports Center is committed to ensuring that the safety and well being of all participants and their families is the highest priority.
INDOOR FACILITY SAFETY
For all Globall Sports Center programs, leagues and events, please see below for a list of the procedures that we have, and will continue to conduct in order to maintain the safety of clients and staff:
Continuous use of the turf Zamboni to thoroughly clean the turf.
All contact points such as door handles, benches and front desk surfaces are cleaned hourly.
Bathrooms are thoroughly cleaned and disinfected every hour
We have installed touchless faucets and touchless hand paper towel dispensers in the bathrooms to reduce contact points
The air conditioning and air filter system has also been upgraded within the facility. As per the CDC and NY State guidelines we have installed MERV-13 (Minimum Efficiency Reporting Value) filters into the air ventilation system.
LEAGUES & GROUP RENTAL PROTOCOLS
All players must wear a mask when entering the facility and when waiting for their game to begin.
We have implemented a one-way entry/exit system to avoid crossover contact of groups. Please make sure that you adhere to all signage and directions.
Once on the field with your team/group the players can remove their mask to play if they wish.
At this point in time (Sept 11th) spectators are NOT allowed within the facility. Only players can enter to reduce the number of people within the facility at one time.
Each participant will have their temperature taken up entry, using a non-contact surface temperature reader. The screening of every player we feel, although not mandated by the guidelines, is still a necessary step to increase the safety of the players and staff.
We ask that you arrive at the facility 15 minutes prior to your start time to go through all the screening checks so that you can start on time. Your team/group will be socially distanced from any other groups prior to your start time.
When you are waiting for your game/field time to start, all players must remain on their designated bleacher, as directed by the Globall staff and must observe the signs indicating where to stand/sit and must adhere to social distancing guidelines.
At the end of your game/field time please make your way as quickly as possible to the one-way exit. If you need to put on sweatpants etc, please do so behind the plexiglass wall at the end of the field so that staff can disinfect the benches prior to the next game/group starting.
Here are additional resources from the CDC and other organizations regarding the Coronavirus:
CDC – Coronavirus Overview
CDC – Travel Recommendations
CDC – Frequently Asked Questions
CDC – Travelers Health